Managing your investment property
Once you've purchased your investment property, it's up to you to ensure the property is wellmanaged. You can either do this yourself or hire a property manager to do it for you
There are pros and cons to both options
Managing your own investment property
If you choose to manage the property yourself, you won't need to pay management fees. However, you will be solely responsible for taking control of all aspects of property, including managing your property's legal compliance with rental laws and regulations.
Hiring a property manager
If you choose to hire a property manager (typically a real estate agent), the management fees are tax deductible and you will not have to worry about things like collecting rent, finding new tenants, or dealing with tenant's issues.
Responsibilities of a property manager include:
Understanding the laws of property rental, including the landlord and tenant's rights and responsibilities
Taking out building and landlord insurance
Finding the most suitable tenants, including conducting reference checks
Showing the property to potential tenants
Establishing a residential tenancy agreement and then completing a condition report
Acquiring a bond and rent advance from new tenants
Chasing rent payments and reviewing rent prices
Conducting building and pest inspections
Ensuring all basic utilities are installed and in good working order
Organizing and paying for repairs, maintenance and renovations if required.
Questions to ask potential property managers
When choosing a property manager, it's important to find a company that knows the local area and has connections with good tradesmen in case of an emergency. You need to feel confident that one of your biggest assets is in good hands.
Here are some questions you could ask a potential property manager to see if they're the right fit for you.
Questions to consider:
Do I choose the tenant or do you?
What happens if I want to sell my property?
Who pays for maintenance? Is it included in the fees?
How do we agree on a rental price?
How do I know my property will be looked after?
Do you carry out regular inspections?
What happens if a tenant doesn't pay their rent?
What happens if a tenant damages my property?
The costs of using a property manager
Most property manager's fees include an initial first month's rent and a commission percentage of the rent on an ongoing basis. They may also charge additional fees for administration duties, inspection costs and advertising.
Costs of owning an investment property
Owning an investment property comes with ongoing costs. Making sure you understand what these are is important because they affect your budget and your overall net profit. While some of these expenses can be claimed back in tax—not all of them can.
Here's a list of ongoing costs
Council and government taxes
These are unavoidable and vary from state to state, so make sure you find out what the rates are in your area.
Also known as strata fees or strata rates. These are usually paid on a quarterly basis and help pay for the maintenance of the building and common areas. Only payable where a body corporate exists.
National residential tenancy laws require landlords to ensure rented premises are maintained in good order. This includes all gas and electrical appliances provided by the landlord, which must be safe to use and properly maintained.
A property manager costs approximately 7-10% of your total rental income. However, in many cases this service fee is tax deductible.
Repairs and maintenance costs
This cost will vary depending on the property. Many property investors prefer to purchase new properties to minimise these costs. However, it makes sense to have additional funds put away in case you need to make emergency repairs.
Tips for future investments
Once you begin to receive regular income and your investment property begins paying for itself, you may consider adding to your portfolio. If this is the case, we can help. Below are some tips for setting yourself up to make future investments.
Use the equity in existing property
Make your current property work for you. By accessing equity in your property and using it with the added rental income, you could be in a position to buy another investment property
Mortgage offset account
A mortgage offset account allows you to save on the amount of interest you need to pay on your loan. It's basically a transaction account into which your salary and other cash can be deposited, allowing you to withdraw cash when you need it. The money in the account is offset against the principal you have left on your mortgage. You could potentially use the money you save in your offset account as a deposit for your next investment property
Save your annual lump sum payment and windfalls
Consider using your tax refund, an inheritance or work bonus to help with a deposit for purchasing an investment property
Save a little extra every month
Set up a separate savings account and set a target for a deposit. This history of savings will help you to obtain finance for another property
If interest rates drop
If you have a variable rate loan and the interest rate drops, save the difference and put it towards a deposit on another property
Stay informed
Staying informed about interest rate movements and new products can save you money. Over the lifetime of your loan, we recommend checking other loan products and facilities that may better suit your changing needs. We also recommend reviewing your mortgage interest rate and equity position on a regular basis—we can help you do this
How else can we help your investment journey?
Cover all bases. Once the property is legally yours, consider covering yourself against unforeseen circumstances such as theft, fire and flooding by purchasing property insurance.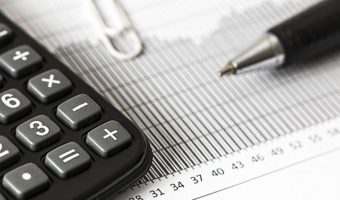 Insure yourself
Because an investment loan is a big commitment, we recommend you buy insurance that will cover you if you are unable to work due to illness, injury or other unforeseen circumstances. We can also help with your insurance requirements, so don't forget to ask.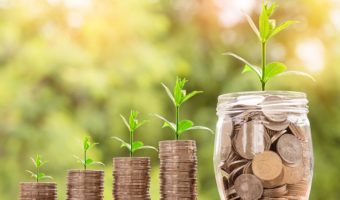 Nothing is too small or too big
We can help you secure additional finance, whether it's for buying a new car or for your next property investment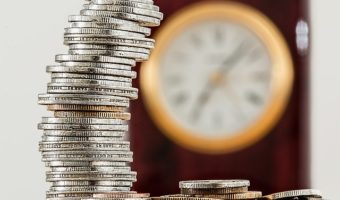 We'll keep you up-to-date with interest rates
Staying up-to-date on interest rates and new products could save you money. That's why we'll let you know if anything changes.